This is next on the list of things to do when I finish up my 95 Z28, so the story begins.
1992 Mazda Protege DX SOHC 5-speed. This is the second one I've owned and it was garbage compared to my first one. After two sessions of burnt valves I parked it and let it sit.
Fast forward to 2011 I take a trade offer on a 93 Z28 I had that I was wanting to get rid of. Part of that trade offer was a 1.8 DOHC GTX engine swap, transmission, axles, FMIC, charge pipes, wideband, B code VAF, 550cc injectors, eBay t3/t4 .50 trim turbo, custom 2.5" downpipe, GTX ECU, and I'm sure some other misc. things I've forgotten.
This thread will be updated as things progress/change about the car. This is not a top priority of mine, so don't expect updates that often.
Here are a few random pics I've took and many more will be posted as things move along.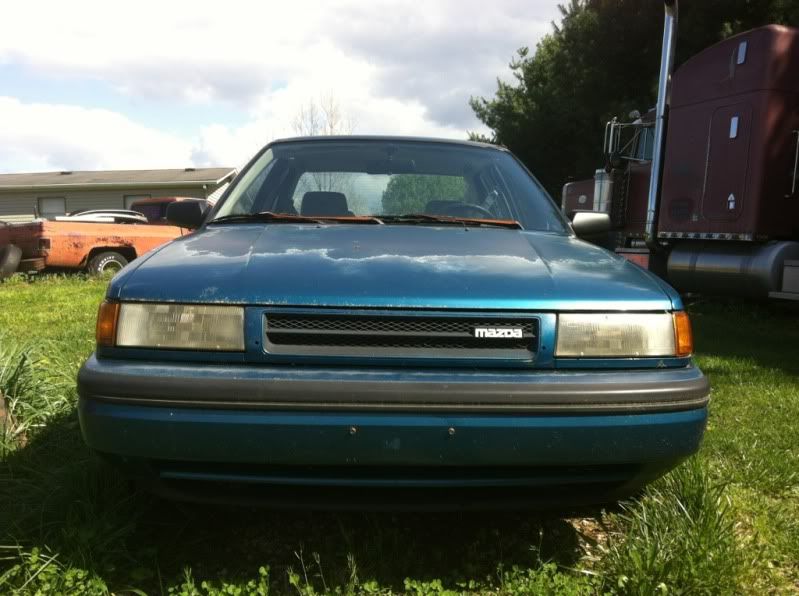 Old SOHC shortblock aka garbage